Share:
The course can re-open Friday April 24th 8am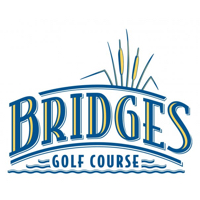 The course can re-open
Friday April 24th 8am
You can book a tee time on the website or
call 608-244-1822 ext 1 www.golfthebridges.com
Currently the Governors is only allowing walking only unless
you have a handicap tag you can take a cart 1 per cart and must have a handicap tag from you car to get a cart. No discounts or senior rates will apply during the 1 cart per person rule.

Carts an additional $10 for 9 holes and $20 for 18 holes in addition to the walking rate.

You must pre-pay for rounds since the pro shop cannot open

All tee times booked online are pre-paid.
Please call the pro shop if you want to pay the day of and not at the time you book your reservation. 608-244-1822 ext.1

We have an answering service 24/7 and you can ask them to book and not pay until the day of your tee time. Please call with payment at least 30 minutes before your tee time as we are not sure how busy the phones will get with everyone calling in to pay.

Pro Shop Hours

7:45am-6pm

Here is how golf will work at the Bridges
-Tee times are required, WE CANNOT TAKE WALK-ONS
-Do not arrive for you time too early all practice facilities are closed
-Coupons, discounts, loyalty cards, Specials, and other offers cannot be redeemed
-Restaurant and bar open for take-out only call 608-244-1822 ext.2 to order food
-You must pay over the phone or pre-pay
-DO NOT TOUCH THE FLAG STICKS there are pool noodles in each cup to stop the ball from going down into the cup, you can get your ball out without touching or removing the flag stick
-There are no rakes on the course so take a free drop out of the bunker or rake the bunker with your foot.
-There is no water coolers or ball washers on the course on be prepared before you go out.
-You will be called to the #1 tee over the P.A. system which can be heard in the parking lot so please wait to go to the 1st tee until you are called and remember to socially distance at all time while at the course.



This is the order from Governor Evers
Places of public amusement and activity. Whether indoors or
outdoors, places of public amusement and activity are closed,including but not limited to amusement parks, carnivals, waterparks, licensed public or private swimming pools, splash pads,
aquariums, zoos, museums, arcades, fairs, children's play centers,playgrounds, funplexes, theme parks, bowling alleys, movie and
other theaters, concert and music halls, country clubs, social clubs,and gyms and fitness centers. The following exceptions apply:
Public and private golf courses may open, with the
following restrictions:

1. The use of golf carts is prohibited.
2. Social Distancing Requirements must be observed at all
times, unless the players reside in the same living unit
or household.
3. All tee times and payments must be made in advance
online or by phone.
4. Clubhouses and pro shops must remain closed. Any
restaurant or bar facility may remain open and must
comply with all restrictions in Section 13.d. and 13.e. of
this Order.
5. Tee times must be spaced to avoid multiple foursomes
from clustering or gathering at any stage of the course.
6. All maintenance work and groundskeepers shall comply
with Section 2.b.i. and 2.b.ii. of this Order. All other
functions may only continue under Minimum Basic
Operations.
7. Driving ranges and miniature golf must remain closed.
04/24/2020 - 416 Views - View Golf Course Profile